Nursery Pager System Volunteer Fact Sheet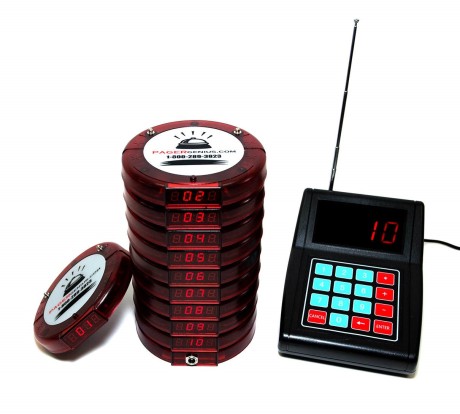 1. Why do we need a pager system for our nursery?
Growing any church membership starts with families. And families are just what we had in mind when we ordered our new church nursery paging system. Our nursery pagers allow parents to leave children with nursery staff and attend services free of worries. Anywhere on the church campus they go (within ½ of a mile), they'll be notified of an emergency via pager. And it happens quietly and discreetly, so other members of the congregation are not affected in any way. Church nursery pagers put families at ease. In addition, a pager system provides peace of mind for families who may be dealing with custody arrangements. We give one family a pager for their children. No one else can pick up the children without presenting that pager.
2. How does the Pager Genius system work?
This paging system is really easy to use and it is easy to train volunteers to use as well. You give the first parent/guardian (or grandparent) pager number #1, and when you are ready to contact the family member, press the number #1 and enter on the transmitter to complete the page. The next family receives pager number #2 and so on. As the pager is given to each family, a name tag with the corresponding pager number is attached to the back of each child's garment.




3. Is there specific information we need to get before giving a family a pager?
Yes – have the family member fill out the pager form with their name, their child's name or children's names, email, phone number and address. Also add if there are any special circumstances or restrictions we need to be aware of. That's it! You only need to give one pager per family.
4. Can I page more than one pager at one time?
Yes, you can have all the pagers go off at the same time when you page more than one number.
5. What is the range of the paging system?
The line of sight range is 1/2 mile, but every environment is different. It depends how many walls are in between you and the person you are trying to page. We offer the best range in the industry, so we are sure it will work in your environment.
6. How can we turn the pager off at the transmitter after paging it?
You can stop the page by using the transmitter "Cancel" button or place the pager back on the charger stack.
7. How do we recharge the pager?
Once a pager is placed back on the stack it will automatically recharge – assuming that the bottom of the charger is plugged in.